Poisonous Lead, German-Nigerian research project, published in December 2018
This cross-border research funded by the "Global Health Grant" of the European Journalism Centre investigated the hazardous conditions in the recycling of used lead-acid batteries in Nigeria. The lead from these batteries not only pollutes the environment but also enters the blood of humans. We could establish this fact by conducting blood tests with the "Lead Care II" device. In the village of Ipetoro, 40 patients got tested, 39 were poisoned, including children. They had exceeded the WHO limit of ten micrograms of lead per deciliter of blood. In children, the heavy metal can harm brain, nerves, or lead to mental retardation. Despite missing permits, ingots and lead scrap from Everest Recycling Limited Nigeria also reached the world's largest manufacturer of car batteries, Johnson Controls, via the company Weser-Metall in the German town of Nordenham. The stories were published in Der Spiegel, BusinessDay Nigeria, WirtschaftsWoche, Deutschlandfunk Kultur and Weser-Kurier.

---
Der Spiegel, reprinted by Clean Energy Wire, 30. December 2017/August 2018
Deadly Dust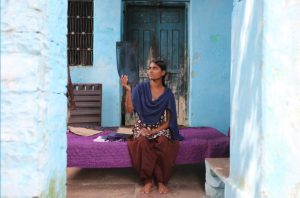 Mining. Natural stones from India are popular in Germany. But the fact that their extraction kills many workers does not seem to interest producers and importers.
---
Politico, April 15, 2019
EU pushes to link tracking databases
Lawmakers are set to approve plans for an enormous new database that will collect biometric data on almost all non-EU citizens in Europe's visa-free Schengen area. The database — merging previously separate systems tracking migration, travel and crime — will grant officials access to a person's verified identity with a single fingerprint scan.
---
Independent Science News, November 14, 2017
Years Before Vietnam, the Chemical Industry Knew About Dioxins

On 17 November 1953 a catastrophic accident took place at a German chemical plant owned by BASF (Badische Anilin und Soda-Fabrik). Production went badly out of control and dozens of workers came into contact with the reaction contents, which contained the chemical dioxin (principally 2,3,7,8-TCDD). These workmen developed chloracne, what a Monsanto medical doctor was later to describe as "horrible skin eruptions with nearly blister-like welts and some ulcerations where infections ensued"
---
MINT India, 3 October 2017
The rising challenge for Angela Merkel
As right-wing support has trebled, German leadership in euro-integration has become a trickier job
When last week, two days after the German elections and in a bold move to challenge German Chancellor Angela Merkel's leadership role in Europe, French President Emmanuel Macron laid out his visions for a deeper eurozone and European Union integration, the reaction from Germany was brisk. "You don't strengthen Europe with new pots of money," tweeted Alexander Lambsdorff of the liberal Free Democrats, who will most likely govern with Merkel.
---
USA Today, 29 September 2017
Germany's 'Trump country:' Why small towns abandoned mainstream parties for far right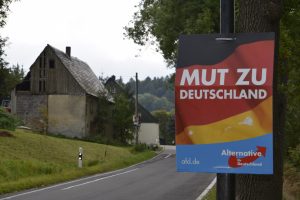 DORFCHEMNITZ, Germany — Retired farmer Gerd Mazanec normally votes for one of Germany's mainstream parties. But in last Sunday's parliamentary elections, he cast his ballot for the far-right Alternative For Germany (AfD).
---
Washington Times, January 4, 2017
India's rupee demonetization policy creates cash crunch
Wedding planning is always stressful. But Deepak Shoran and Khushboo Majra faced a more particular — and very Indian — problem when organizing their nuptials: finding the cash to pay for their food, music and other matrimonial expenses…
---
USA Today, December 30, 2016
India cracks down on slaughter of sacred cows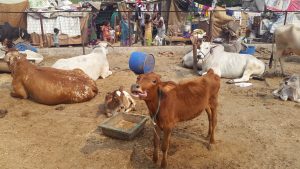 MEWAT, India — Shaukat Qureshi will never forget the day when police raided his roadside food stall here in northern India. "They picked out meat pieces from my biryani," Qureshi, 17, said of a much-loved local dish of rice, meat and vegetables. "They packed the pieces in plastic bags and took them away."
---
The Indian Express, 7 December 2016
Not Mother Angela
She is hailed for saving refugees but Merkel is no moral answer to Donald Trump.
While the world is struggling to come to terms with the new US President, one person has emerged like his moral antipode — Angela Merkel. One year ago, Der Spiegel depicted the German Chancellor with a blue-rimmed sari, "Mother Angela", Saint Teresa of the refugees.
---
Cicero 09/2016, reprinted by Promo-Lex
The blind spot of Europe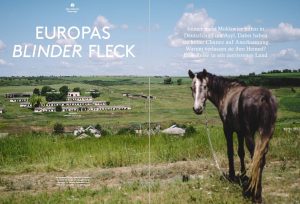 More and more people from the Republic of Moldova seek asylum in Germany, but the chances of being recognized are minimum. Why do the Moldovans leave their houses? A trip to a torn country